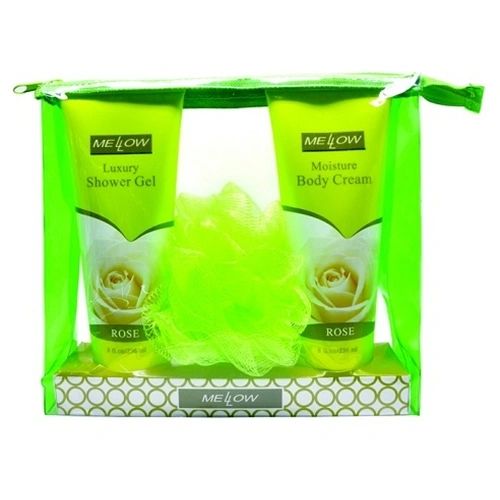 Rose Shower Gift Set
A mild and pure, foaming shower gel with natural herbal ingredients and mineral micro elements to balance pH level of the skin. 8oz.

Emollient rich formula revitalizes dry, sensitive skin for silky soft suppleness! Hydrates, soothes and protects, infuses and retains moisture, replenishes essential vitamins and nutrients while balancing pH levels.
Fragrance: Rose
Size: all full sized
Includes: shower gel, body lotion and sponge
Ingredients: pure vegetable oil based ingredients, no harsh ingredients
Product Features: cruelty-free
Packaging: vinyl zipper pouch
Specifications
: 8 fl.oz/236mL x 2
Featured Products